Add our RED ALERT widget to your site. It's a small (but powerful!) notice to your site's users that something BIG is happening with net neutrality. Users can expand the widget and contact Congress by selecting "TAKE ACTION" or close the widget by pressing the "Close" button.
Pretty cool, right? Simply add this line of JavaScript to any page on your site to join the RED ALERT campaign:
<script src="https://redalert.battleforthenet.com/widget.js" async></script>
The widget will appear on your page just like you see it here: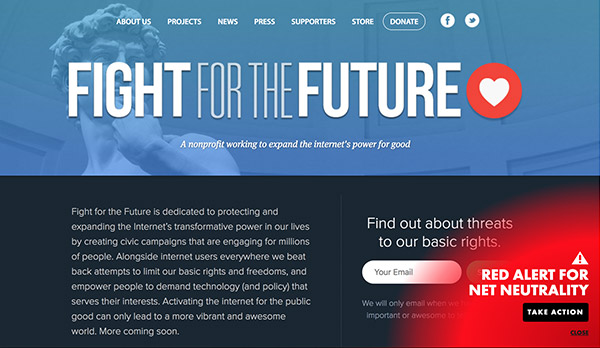 When users click to TAKE ACTION, the widget will expand to display an urgent message to contact Congress in support of net neutrality: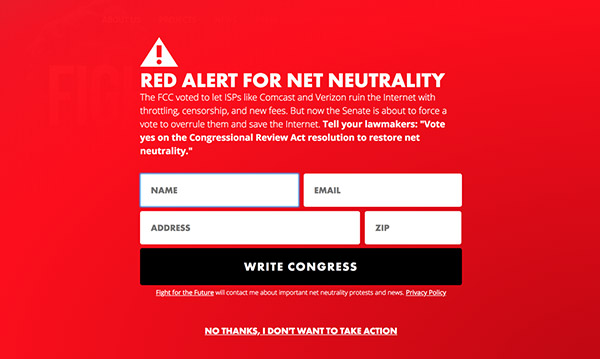 If you'd like to configure the appearance or change the location of the widget on your web pages, just visit our GitHub page to learn how.
Please feel free to create your own custom way to drive awareness of this important issue and encourage your users to contact Congress. But whatever you do, make sure it's epic. THIS is the moment to fight!